The major part of the park, open to visitors, covers about 6 hectares, with paths leading to  undulating meadows and areas planted with trees and shrubs of all ages and various  species. An orchard and a parish priest's garden nestled in the chevet of the chapel complete the visit.
Its bean-shaped design is articulated around a pond. Five distinct zones allow the visitor to discover different environments.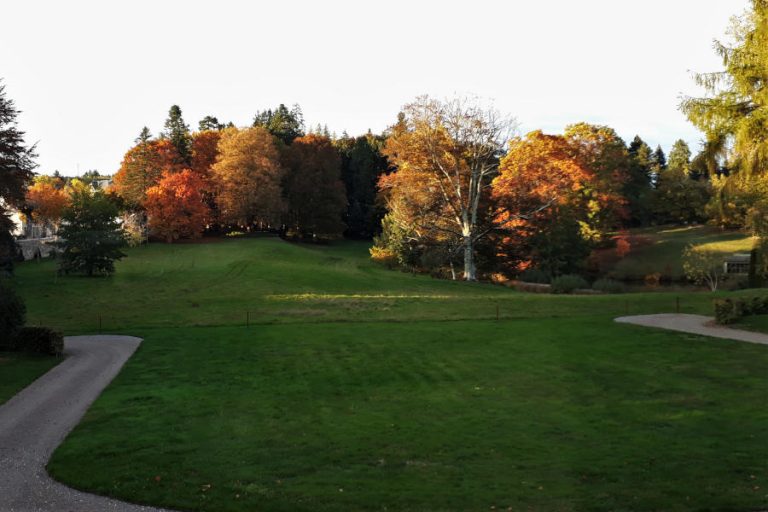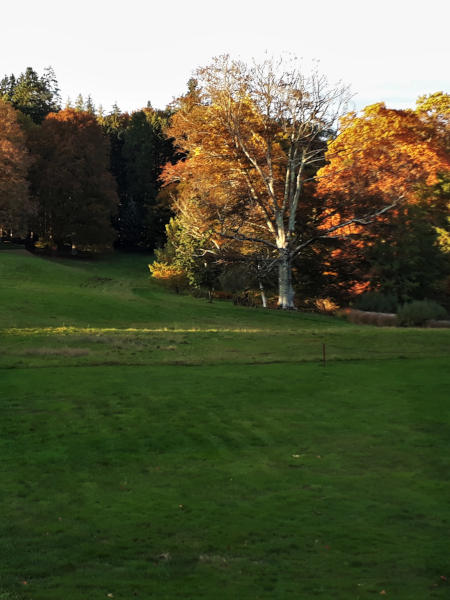 A large meadow slopes gently down to the landscaped pond lined with flowering perennials. The granite aviary, a place of rest and exposure, is reflected in the water. On the roadway, emerald cedars, rectilinear organs of greenery, stand.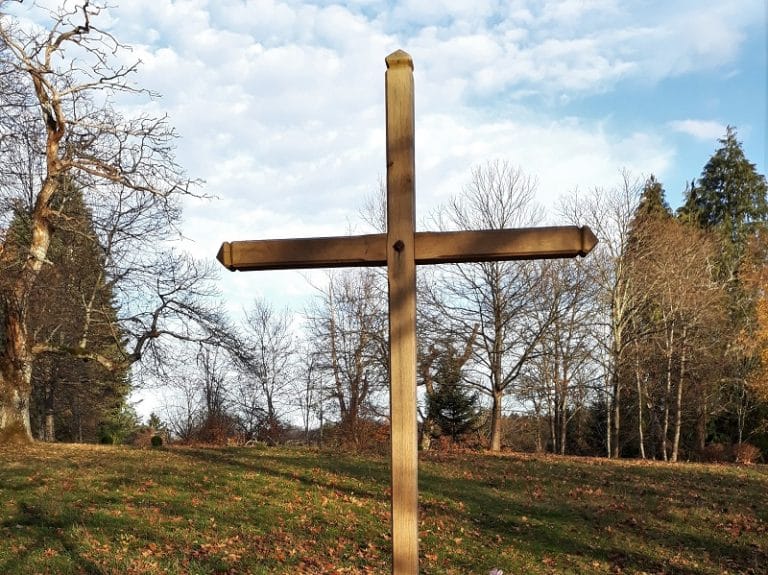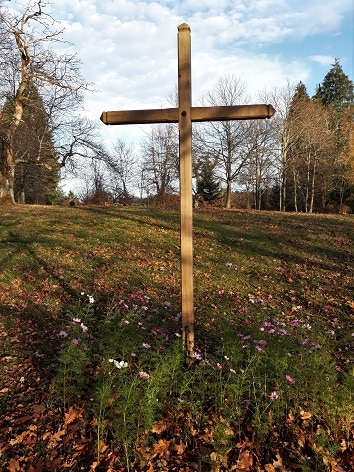 A rugged hillside leads the walker to a rotunda where a chestnut wood kiosk found its place. At the highest point of the park, the star-shaped view allows visitors to embrace a large part of the arboretum, its relief and its hundred-year-old trees. The wooden cross marks the spot where Jean-Hyacinthe had a stroke.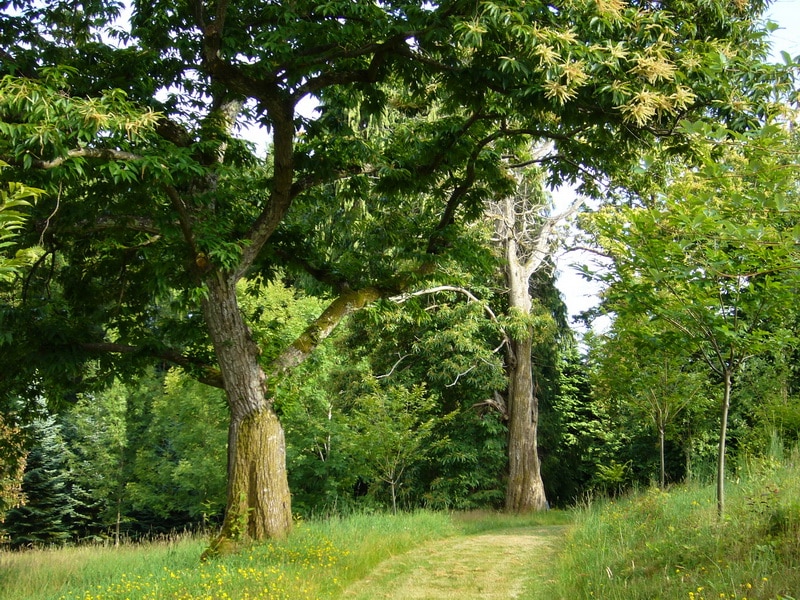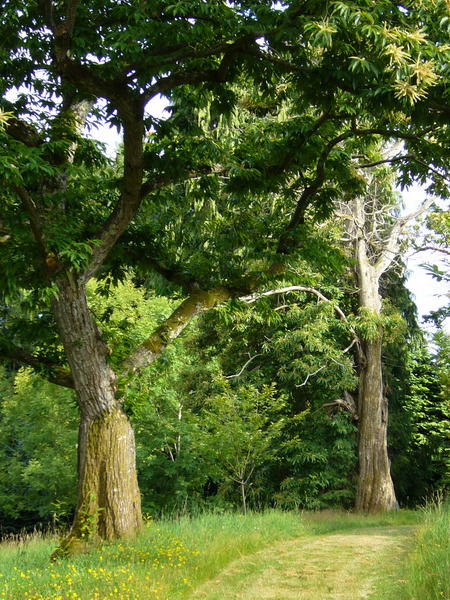 At the end of the park, which is very wooded, the walker can cross the Lawson cypress with its eight trunks, a real cathedral tree, and discover the giant sequoia, one of the most imposing in France. In this meadow, many rare or unknown species have been introduced. Since 2007, more than 220 species or varieties of trees and shrubs have been planted. A beautiful avenue of chestnut trees has been replanted. In a resinous forest, a stone oratory has been installed in the center of a clearing bordered by Prague viburnum.
After the pond, the path leads to the vegetable gardens and crosses the enclosed orchard. In the triangles formed by the star-shaped mowed paths, a few old fruit trees give fruit according to the whims of the seasons. You can find walnut trees, apple trees, pear trees, cherry trees, quince trees, mirabelle trees and Reine-Claudes trees. In 2021, old species were replanted, mainly from the region, as well as a whole host of small red fruit bushes.
Created in 2011, enclosed by walls beside of the chapel of Saint-Guillaume, it is composed of 10 squares of vegetables, a bed of "simples" to care for the "flock" of the priest and aromatic herbs for the kitchen. The flowerbeds run along the walls, often bearing names related to the spiritual world.
In this small vegetable garden, you will discover the seven essential elements that make up a parish garden.
The greenhouse of the parish garden
The kitchen of the parish priest is located In the back pavilion.
In the second room, you can also see a collection of tools from the past.